All Aboard! If you've never been on a Neuro at Sea Cruise before, then you're in for the time of your life and a vacation like no other.
On Sunday, November 24, 2019 – Saturday, November 30, 2019, the amazing Carnival Horizon will be departing from Miami, Florida and you can celebrate the Thanksgiving holiday as we set sail to the Exotic Ports of Ocho Rios, Jamaica, Grand Cayman, Cayman Islands and Cozumel, Mexico.
During this year's Neuro at Sea, Professor Carrick will be conducting Grand Rounds. You will have the opportunity to see Professor Carrick perform his examination and listen to his clinical thought process. Scholars who are signed up for Neuro at Sea may apply to be an examinee.
To add to all the excitement, here are all the amazing activities you can enjoy on the Carnival Horizon. Enjoy the SkyRide to zip around the ship, Imax Theatre, Dr. Seuss Waterworks, Cloud 9 Spa, Lip Sync Battle, Playlist Productions, Specialty Dining and Beverage Packages, and so much more!!
ONBOARD ACTIVITIES
Lip Sync Battle
SkyRide
Imax
Havana Bar
Serenity Adult Only Retreat
Seuss at Sea
Water Works
Hasbro, The Game Show
Playlist Productions
Cloud 9 Spa
Dive-In Movies
Mega Deck Party
State of the Art Fitness Center
and so much more!

Carnival Horizon
November 24, 2019 – Saturday, November 30, 2019
7 Day Western Caribbean Adventure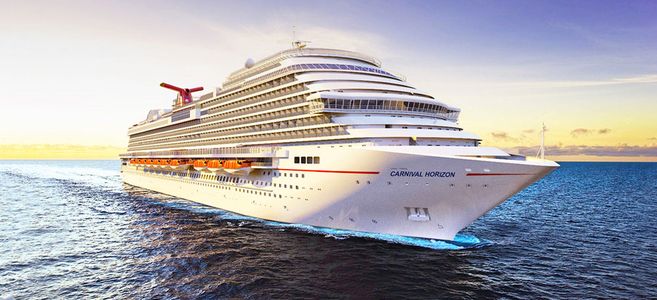 WHERE WILL THE NEURO AT SEA ADVENTURE TAKE ME? 
11/24 – Sunday – Miami, FL
11/25 – Monday – At Sea – Lecture 9am-1pm & Welcome Party
11/26 – Tuesday – Ocho Rios, Jamaica
11/27 – Wednesday – Grand Cayman, Cayman Islands
11/28 – Thursday – Happy Thanksgiving!  – Cozumel, Mexico
11/29 – Friday – At Sea (Farewell Party)
11/30 – Saturday – Arrive in Miami, FL
[/img_text_aside]
Kids and Family Options:
Kids of all ages get their own places to go.  For children aged 2 to 11, there's Camp Ocean, which puts children into different age groups to enjoy appropriate ocean-themed activities and entertainment. Circle "C" is a club for kids aged 12 to 14, that gives them them their own special space for dance parties, games, movies and more.Club O2 is the place where teenagers 15 to 17 can socialize, watch movies, listen to music, play sports and video games, sing karaoke and party.
In addition, family fun entertainment offerings include Playlist Productions – where popular songs are transformed into full stage productions; Dive-In Movies – where guests can watch today's blockbuster movies pool side; an IMAX Theatre (the first IMAX theatre at sea), Warehouse video arcade, Carnival WaterWorks (an outdoor water-play area), the Family Harbor Lounge, FunHub (internet room), Thrill Theatre, and Hasbro, The Game Show – where popular games such as Connect 4 and Yahtzee come to life on stage.
There even is entertainment for the little ones. Seuss at Sea, brings to life the whimsical, colorful world of Dr. Seuss and his beloved characters. Additionally, kids can enjoy story time and arts and crafts, or just spend some quiet time reading in Dr. Seuss Bookville.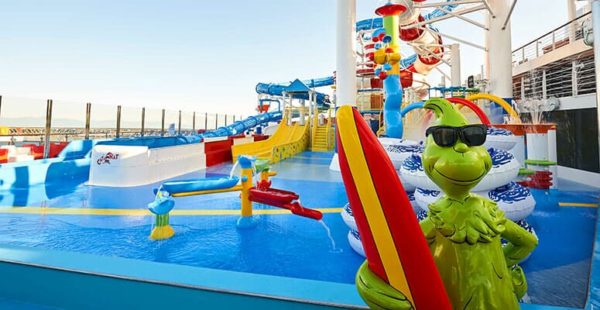 NEURO AT SEA 2018 

Check out more photos from Neuro at Sea 2018 Here! 
Carrick's Institute's Neuro at Sea 2019
 Cruise Pricing 
The Carrick Institute has incredible group rates that include special parties for our Neuro at Sea Guests! How do I register for the Cruise?
For more information about this exciting cruise event, contact our cruise specialist, Tracy Dukes, to secure your cabin today at (703) 963-8138 or by email at tdukes@pollingroup.com.
Carrick Institute Cruise Rates
A $250 deposit per person is required at the time of booking
Interior Staterooms start at $784.10 including gratuities
Balcony Staterooms start at $1179.10 including gratuities
The following stateroom prices will be quoted upon request and are based on availability. Triple, Quads and Connecting Rooms are very limited. Book now to secure your desired selection.
Ocean View
Havana
Cloud 9 Spa
Family Harbor
Suites
Cruise Registration Contact
Tracy Dukes
(703) 963-8138
tdukes@pollingroup.com


No matching events listed under Neuro At Sea. Please try viewing the full calendar for a complete list of events.