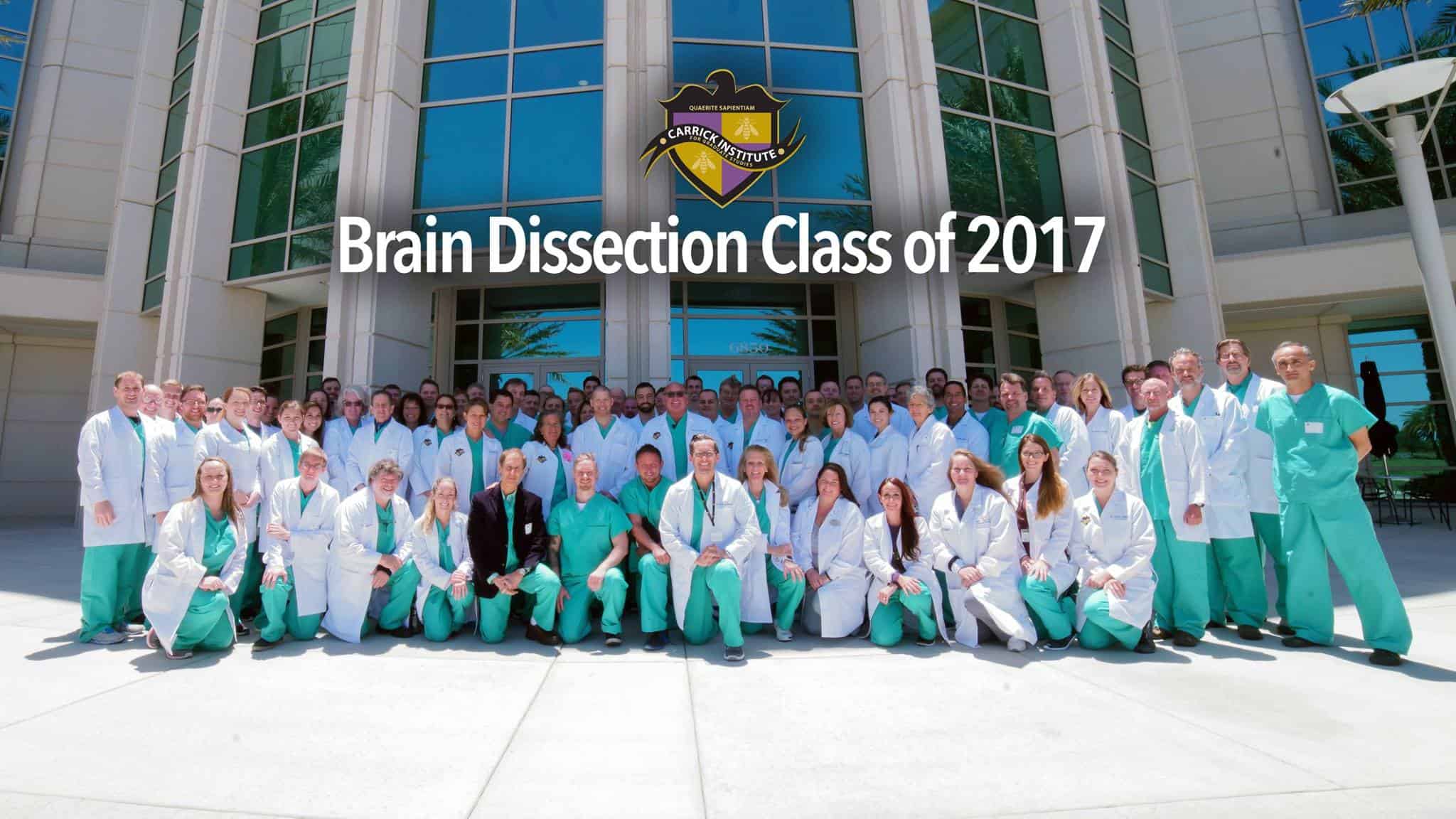 Brain Dissection
The opportunity to hold a human brain in one's hands is a gift that many clinicians never experience. The opportunity to personally dissect a human brain under the tutelage of a master is a dream come true.
Hands-On Experience Brain Dissection
Dissection has persisted as a primary teaching tool for clinicians for a very long time, but our brain dissection program is uniquely designed for clinicians. We lead our doctors on a journey of function related to structure, and it is a dream come true. Our scholars gain practical skills and appreciate the human brain by first-hand understanding of anatomical variability, learning teamwork and peer interaction.
"This course brought to life the subject matter that I have only studied in textbooks. To see the structures that we are functionally influencing with their connections and pathways allows a deeper understanding of the applications of Clinical Neuroscience. This course should be made mandatory for any practitioner of this discipline. I only wish I could have taken it sooner. I can honestly say that after 25 years of practice it was one of the most memorable and clinically applicable courses I have taken. I was proud to be a part of it-Thank you."
"I would highly recommend the Brain Dissection Class to any healthcare professional interested in helping their patients using the principles of neuroplasticity. I appreciated Dr. Carrick's incredible depth of knowledge on the subject as well as his continual mining of the current neurological research for clinical application. I came out of the brain dissection seminar with a greater understanding of the tracts and nuclei. I can say, without hesitation, that this class was a highlight in my life. I was also appreciative of the care and respect shown for the gifts of life, education and love that the donors provided. This was an overwhelming experience and I highly recommend the class."