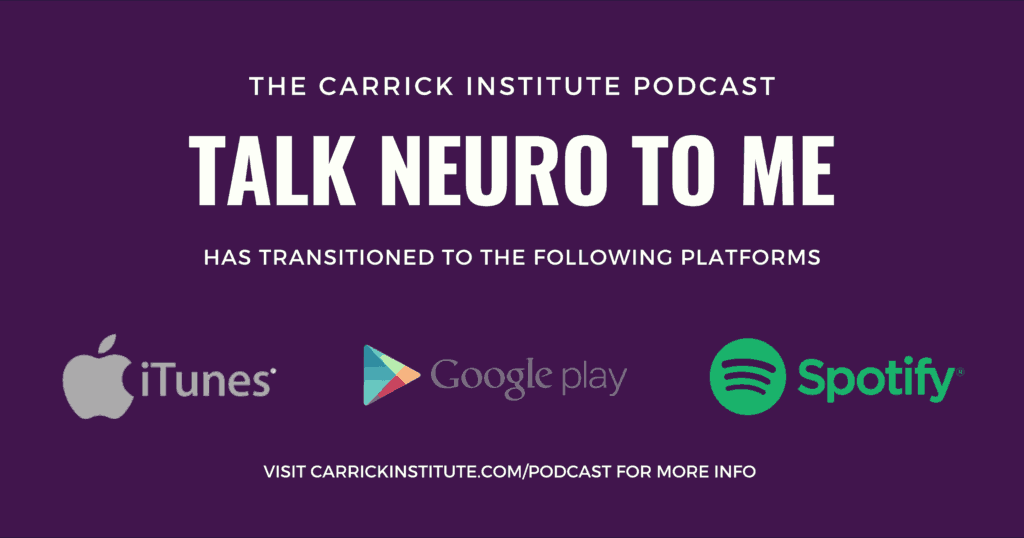 **The Carrick Institute Podcast, Talk Neuro to Me, is transitioning to the following platforms: iTunes, Spotify, and Google Play. Click here to access our listening platforms. Don't forget to subscribe to our podcast and leave us a review!**
Enjoy this sneak peek! This podcast is from the pre-study materials for the Movement Disorders program.
Prof Carrick discusses the integration of the Olivo-Cerebellar system and details a robust servomechanism that is central to the applications of clinical therapy central to motor and cognitive therapies.