Schedule DEMO to learn more, receive a 2-week product trial, and information on Special Carrick Pricing!
 SCHEDULE DEMO HERE
---
SportGait – Medical Technology Assessment Platform for Concussion/mTBI
Evidence-Based Assessments
SportGait's Concussion/mTBI Clinical Decision Support Assessment technology platform equips clinicians with highly reliable and comprehensive concussion/mTBI assessments, including:
Gait Analysis using BKG (Biokinetograph Graph) developed by SportGait
Cognitive (Connors Continuous Performance Test)
VOMS (Vestibular Ocular Motor)
Mental Health (BASC-3 BESS)
BESS (Balance Error Scoring System)
Log an Injury
Concussion Symptom Tracking
Medical History
Baseline and Post-Injury through Recovery Testing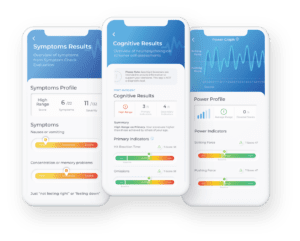 ---
Platform Features
Compare patient results to large age and gender normative data – baselines available but not required
Easy to administer and interpret
HIPAA compliant cloud-based platform
Track and visualize patient's recovery progress
Save and upload patient report to EMR
Conduct assessments in-clinic or remotely
Supports remote patient monitoring
SportGait clinics listed in 'Find a Provider' section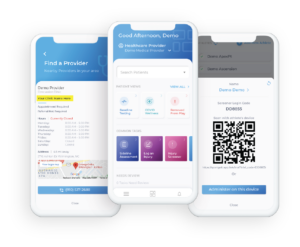 ---
The BKG Gait Analysis in Research
During the BKG assessment, accelerometers on the mobile device record and save data about how the person moves through space. This raw data are converted to patented BKG waveforms with amplitudes and critical intervals. These gait components can be classified into profiles of Power, Stride, Stability and Symmetry.
Power Profile
Power variables reflect energy expenditure while walking. Impairment of Power variables suggest reduced impact when the foot contacts the ground.
Stride Profile
Stride variables reflect speed and proportionality of the various stages of the gait cycle. Impairment of Stride variables suggest difficulty maintaining speed while walking.
Stability Profile
Stability variables reflect the amount of wobble and sway while walking. Impairment of Stability variables indicate balance difficulty.
Symmetry Profile 
Symmetry variables detect asymmetries. Impairment of Symmetry variables suggest difficulty maintaining regularity, consistency, and evenness in gait functioning.

---
SportGait is featured in the Functional Neurology Management of Concussion Course. 
Listen to Dr. Garcia and Dr. Antonucci discuss the benefits of this partnership in the videos below: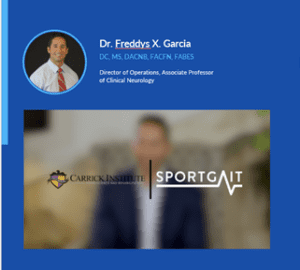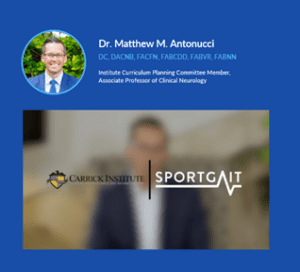 ---
Schedule DEMO to learn more, receive a 2-week product trial, and information on Special Carrick Pricing!
 SCHEDULE DEMO HERE