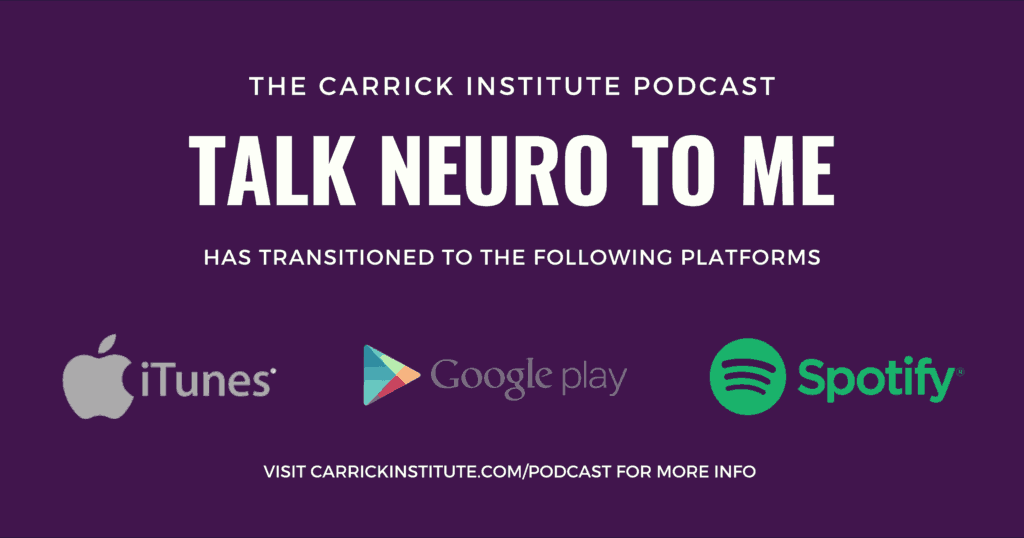 **The Carrick Institute Podcast, Talk Neuro to Me, is transitioning to the following platforms: iTunes, Spotify, and Google Play. Click here to access our listening platforms. Don't forget to subscribe to our podcast and leave us a review!**
The Carrick Institute Movement Disorders Clinical program commences in August. We have received a host of requests to prepare podcasts to assist in the preparation for this learning experience.
Prof Carrick has been asked to speak about tremor and dystonia and we are pleased to provide you with this overview. We hope you will find it interesting and clinical benefit to you. For those of you that will be attending the movement disorders program, you will be involved in the practical applications that will allow you to become a master of this material and more.
Movement disorders are, perhaps, the most common presentation in the chiropractic neurologist office. A functional approach to their treatment can result in changes in patients lives. These changes are dependent upon your clinical skills. There are no biomarkers or imaging that might guide you in your treatment.
We trust that this overview of tremor and dystonia will provoke an interest in you to learn more in your service to others above self. This is a passionate area of interest and dedication to us. We do hope that you will share it with us and the multitude of patients that need you to have the skills to make a difference in their lives.