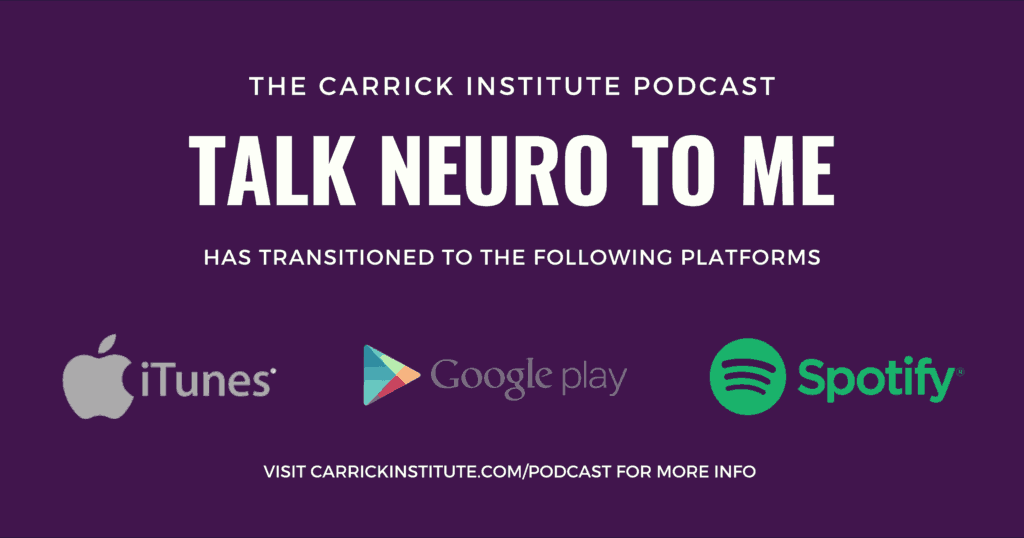 **The Carrick Institute Podcast, Talk Neuro to Me, is transitioning to the following platforms: iTunes, Spotify, and Google Play. Click here to access our listening platforms. Don't forget to subscribe to our podcast and leave us a review!**
Learn from Educator of the Year, Dr. David Clark, which conditions and what protocols you should consider using with your clients that suffer neurodegenerative conditions.
This and more is covered in the Clinical Neurochemistry and Nutrition Program.