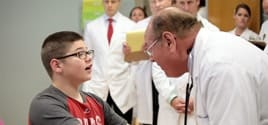 For over 30 yrs the Carrick Institute has been training elite level neuro-rehabilitation and performance enhancement specialists based on Dr. Carrick's work.
We are proud to act as a liaison in finding the perfect doctor for you.
To find a clinician who has earned their fellowship from the American College of Functional Neurology, click here.
To find a chiropractic physician in your area who has earned their diplomate from the American Chiropractic Neurology Board, click here.