WORLD LEADERS IN CLINICAL NEUROSCIENCE EDUCATION
Carrick Institute Scholars
CLINICAL NEUROSCIENCE IN HEALTHCARE & PERFORMANCE
WELCOME TO THE CARRICK INSTITUTE
The Carrick Institute is an independent, post-secondary, educational institution licensed by the State of Florida Department of Education's Commission for Independent Education to award the Master of Science in Clinical Neuroscience degree.  The Carrick Institute is dedicated to delivering challenging and high-quality educational experiences to a diverse group of dedicated professionals. The Carrick Institute provides its post-secondary degreed students with an opportunity to prepare themselves with new and additional educational opportunities in the field of clinical neuroscience in our degree and certificate programs. Through the guidance of the faculty at the Carrick Institute, theoretical aspects, as well as practical and creative applications in procedures are addressed in the curriculum and reinforced with other practicing professionals in the clinical neuroscience field.
Mission Statement
The mission of the Carrick Institute for Graduate Studies is to empower and maintain a diverse community of clinical scholars to embrace scholarship, discovery and dedication to the service of  humankind.
The Carrick Institute creates and delivers a truly distinctive clinical neuroscience program and clinical neuroscience support services that develop:
• High Performance Leadership—An ability to confidently lead oneself and others for sustainable high performance.
• Global Effectiveness—An ability to perform effectively across cultures in addressing critical clinical neuroscience technology challenges.
• Clinical neuroscience mastery—An ability to enhance personal and organizational performance through the study of clinical neurological technology.
• An Innovative Mindset—An ability to think and act creatively in the field of clinical neuroscience technology.
• Clinical Neuroscience Expertise—An ability to contribute strategically through highly developed functional clinical neuroscience technology skills.
• Professional Curriculum—An ability to learn from academic and educational principles based upon and sensitive to clinical neuroscience technology needs.
• Professional Faculty—An ability to work with academic and research clinical neurologists, as well as working with practicing professional working clinical neurologists.
• Educational Exchange—An ability to work with other professional clinical neurologists with opportunities for international educational exchange.
The Carrick Institute also offers an exciting graduate program of study in Clinical Neurology accredited by the Commission on Accreditation of Graduate Education in Neurology.  This graduate school program is designed to train Doctors of Chiropractic in the specialty of Neurology leading to Board Certification.  The Diplomate program is recognized by the American Chiropractic Neurology Board, the American Board of Chiropractic Specialties, The American Chiropractic Association's Council on Neurology and the American Chiropractic Association. Our program qualifies our learners to be eligible to take the diplomate examination of the American Chiropractic Neurology Board (ACNB). This specialty board in Neurology is accredited by the National Commission for Certification Agencies and the International ANSI/ISO Accreditation.
Clinical Neuroscience Courses Carrick Institute courses. patients practiceThe Carrick Institute has become the leading authority in the training of health care professionals in the field of clinical neurology.  Over 16,000 clinicians have taken courses with Carrick Institute over its 40 year history of clinical education. Currently, the Carrick Institute offers more than 100 courses in 13 countries and 36 cities that total over 2000 hours of post graduate and continuing education.
The Carrick Institute has successfully completed a full Institutional and Curriculum review and site inspection by the Florida Department of Education's Commission for Independent Education. This process has taken us several years and we are pleased to have received a Provisional License from the Florida Department of Education's Commission for Independent Education to offer the Master of Science degree in Clinical Neuroscience as it continues its mission of National and Regional Accreditation .Clinical Neuroscience Courses Carrick Institute courses. patients practice
Our MS-ClinNeuroSci degree program is designed for healthcare professionals that desire an academic Masters degree in clinical neuroscience. There is a significant demand for clinical academics trained in neuroscience at universities, research labs and in clinical practice. Our program is a unique experience based upon our 40 years of experience educating healthcare professionals in neuroscience.
We welcome you to learn more about our Master of Science in Clinical Neuroscience Degree Program at cineuroscience.com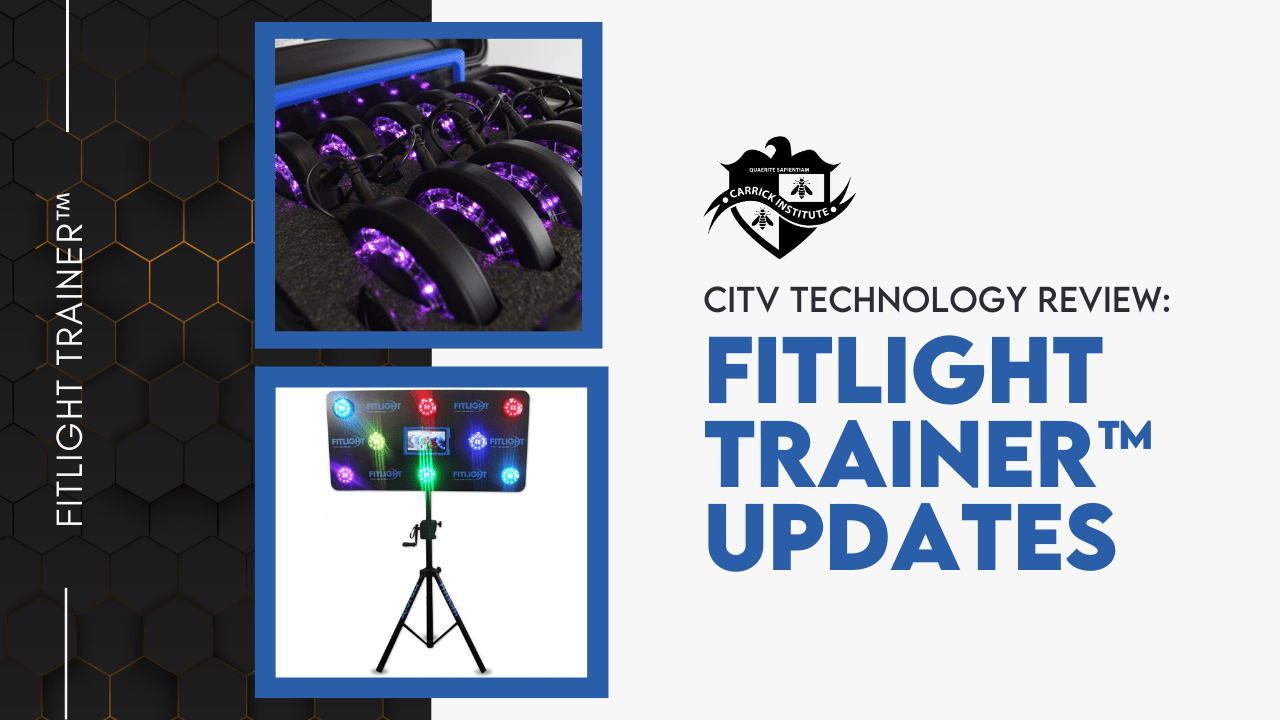 On this episode of CITV, we are showing you all you need to know about the latest Fitlight Trainer™ Software update! For an athlete, the difference between winning and losing can often be milliseconds, and before you start moving comes that cognitive task and decision you have to make. That is why we are so …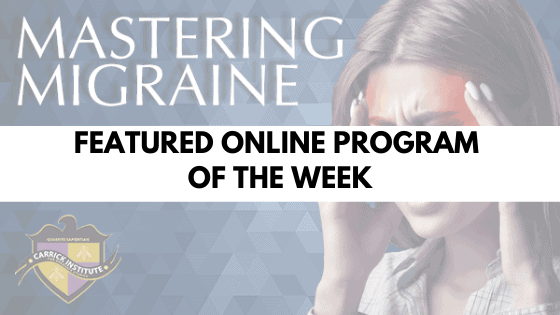 FEATURED ONLINE PROGRAM OF THE WEEK: MASTERING MIGRAINE Take 30% off Mastering Migraine modules via Online, Self-Paced Learning! Use code "Migraine30" at checkout!* This program will equip you to be one of THE very few LEADING clinicians in the field of migraine. Dr. Harcourt will be teaching you innovative functional neurology techniques for migraine, of …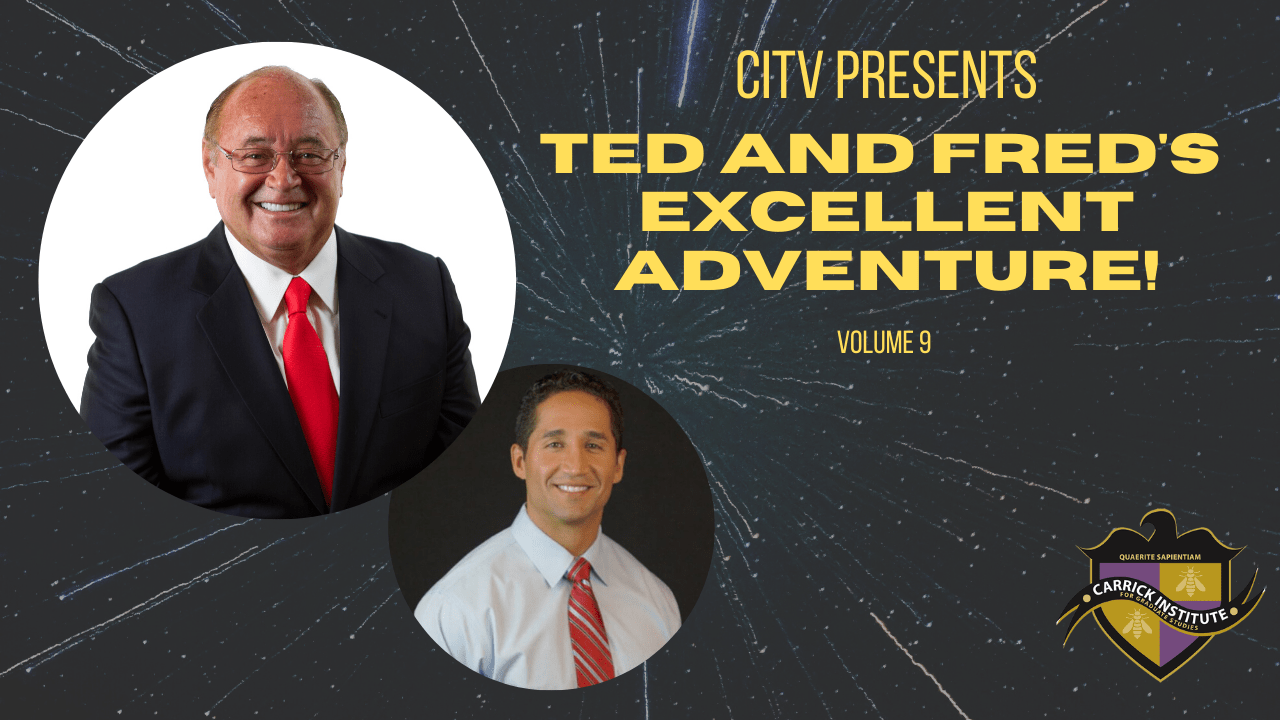 Ted and Fred's Excellent Adventure Vol 9 is now available! On this episode, Prof. Carrick discusses: (00:23) NHL Superstar Sidney Crosby's Recent Recognition (26:10) Assessing the autonomic state of a patient as well as assessing reflexes during initial examination. (44:39) Are there any benefits clinically to looking at eye convergence in the horizontal plane in …
Clinical Neuroscience Courses Carrick Institute courses. patients practice
"I have been attending Prof Carrick's classes since 1994 and have enjoyed learning from him and his group of teachers. My approach to work has been transformed: my patients find solutions they have nowhere else to go to in my small neck of the woods; and the a good section of the local healthcare community is ever more willing to collaborate. Work is still fun after three decades and the Carrick Institute has a lot to do with keeping it so!"
"What an amazing program. This program filled in all the missing questions I had about what techniques to upsetm how to use them, when to use them and much more. I am sooo much better of a chiropractor thanks to this program. I am helping more people with the knowledge I have gained and clincal skills and getting more referrals for not just other health care providers but chiropractors as well. L. O. V. E. this program."
"Innovators on the forefront of the next revolution of brain rehab."
"There is, has been, and will always be a certain group of people whom inspiration visits. It's made up of all those whose consciously chosen their calling and do their job with love and imagination.Their work becomes one continuous adventure as they manage to keep discovering new challenges in it. Thank you Carrick's Institute"
"Six years into practice, and I still felt like there were so many unanswered questions about why I could help some patients more than others, why chiropractic would "work" for them and not for others. After going through my first five modules, and with a lot of support from Dr. Garcia, I am seeing more clearly how I can more regularly produce the "miracle" patients reliably, instead of popping and praying. Well worth the shock of going back to school!"
"Makes me a better doctor every time I come down here to learn the latest research on brain. Humbling to realize how much we need our brain to do the simplest of things. Seen those who lost that ability and witnessed its return through the Carrick Institute."
"Comprehensive and action-packed neurology! A great investment for you and your patients"
"Perhaps the best program on planet earth."
"A fantastic life and work changing program. Thank you for making a huge impact on me and my patient's lives."
"With the Carrick Program I have remained up to date and in step with all the current research and teachings in clinical and functional neurology and break throughs in brain rehabilitation and recovery. Dr. Carrick is my mentor who I owe much gratitude. This programming has helped keep me sharp and in love with my profession. Thanks Ted!"
June 11 @ 9:00 AM
-
June 14 @ 9:00 AM
EDT