Introduction To ReceptorBased® Essentials
Neurology Club Fundraiser
September 11, 2021
This 8-hour workshop has been designed to introduce you to the concept of ReceptorBased® analysis, provide you with basic clinical assessments and tools that you can use your practice immediately, then introduce you to the concept of ReceptorBased® therapies. By the end of the course, you will have at least 12 new neurological assessments to add to your toolbox, and a strategy to improve your patient's or client's neurological integrity. This one day introductory course is the perfect way for you to either decide if RBE and clinical neuroscience is right for you, your practice, or introduce a colleague to Clinical Neuroscience. Are you intrigued with brain rehabilitation but not sure if you want to dive into a course of education? We have the solution for you. The solution is our 1-day Introduction to ReceptorBased® Essentials. 
Learn More About ReceptorBased® Essentials​
Why The Carrick Institute?
What Sets ReceptorBased® Essentials Apart From Other Programs?
One of the many elements that set ReceptorBased® Essentials apart from any other program is the methodology utilized in its creation. Many courses are created using information from textbooks and other courses.
We started the development ReceptorBased® Essentials by doing a job analysis on some of the most successful practitioners utilizing Clinical Neuroscience in their practices.
The results allowed us to identify the three essential foundations of the program:
The type of patient's Clinical Neuroscience practitioners can help.
The most-common, relevant, and practical clinical tools, assessments, and applications utilized in successful practices.
The academic concepts that these doctors felt contributed most to their success with their patients.
This knowledge enabled us to establish the most commonly used applications that we needed to teach. We then performed a literature search for information on these applications. We collected and constructed a library of evidence with thousands of peer-research papers supporting nearly every concept and procedure taught in this program.
The Top 10 Things You Will Learn:

To observe your patient through neurological lens.
The "Clinical Neuroscience Paradigm" and how it will change the way you practice forever.
To determine and treat the Longitudinal Level of Decompensation (LLD).
To comprehend your neurological assessments under a Clinical Neuroscience paradigm
To effectively and efficiently assess neurological reflexes, motor function, and cognitive processing.
To effectively and efficiently assess the brain's influence on the autonomic nervous system.
To determine whether the treatment you provided produced a statistically significant change.
To create, deliver, and evaluate the effectiveness of a ReceptorBased® application on neurological function, performance, and quality of life.
To apply the 10 Principles of Neuroplasticity.
The patient care cycle of a ReceptorBased® Treatment from marketing, education, assessment tools, care plans, and referral generation.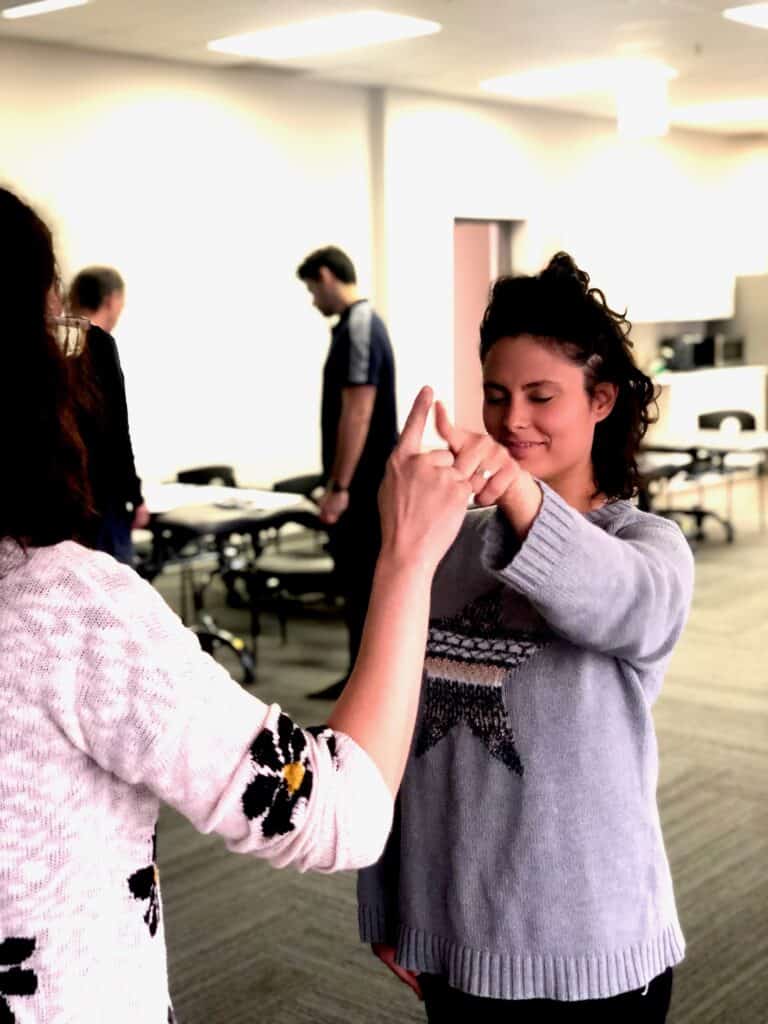 What Our Doctors & Students Are Saying
The RBE Program from the Carrick Institute is a great Entry to the World of Functional Neurology. The Instructors Dr. Antonouci and Dr. Klotzek did an exceptional work on Petting the Material together and to instruct it. Both are awesome and do not let any question unanswered. Highly Recommended!
Complete RBE course has been the one the best thing I have done so far as a student, I wish that way of presenting such a complex subject with so much passion and dedication stays with me forever!!
The Receptor Based Essentials Program is a current, breakthrough and game changing program for any practioner searching for that clinical advantage! Highly recommended it for beginners like myself.