The Carrick Institute is offering some exciting seminars through Keiser University!
These programs are available for physicians, therapists, and clinicians who are looking for a modern model of care, to become more accurate in their diagnosis of their patients and athletes, and be more specific with their treatment and rehabilitation protocols for faster and improved results.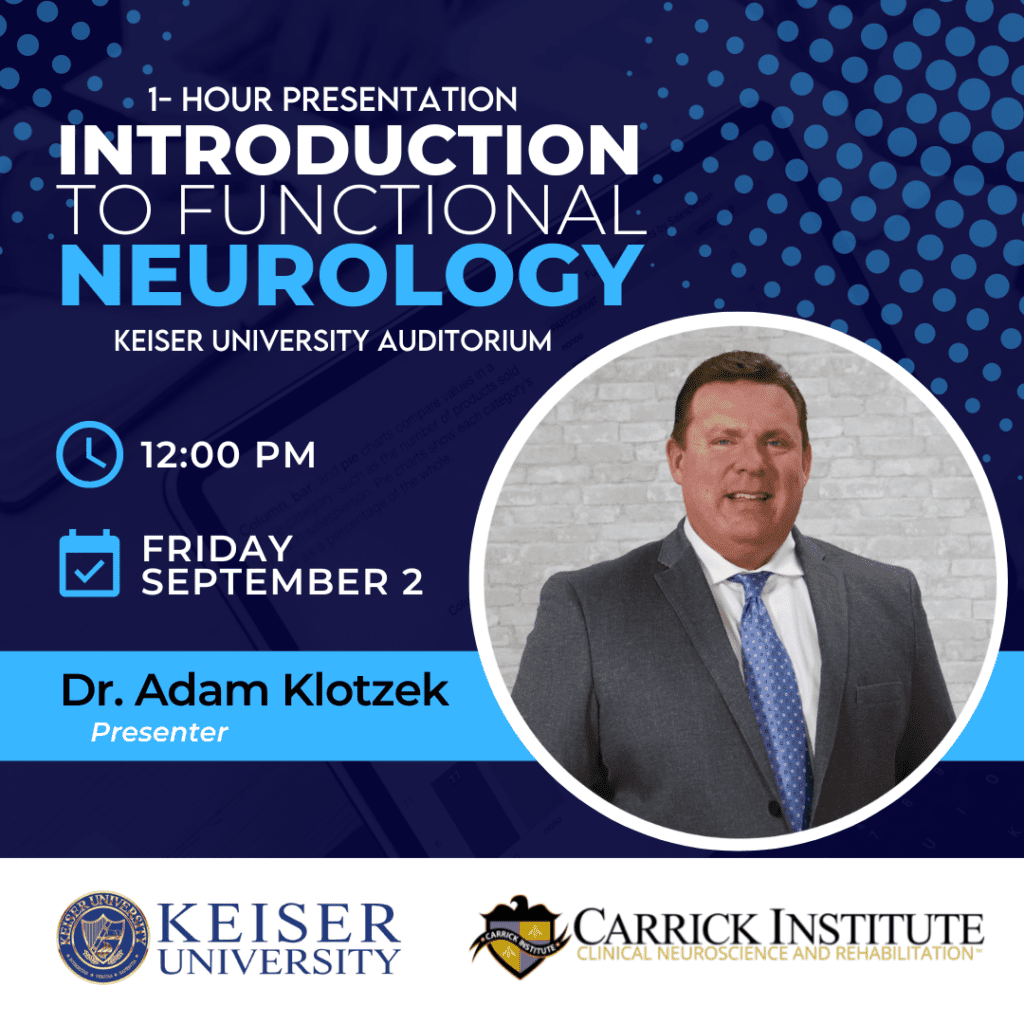 In-Person With Self-Paced Learning
These courses include in person education with a copy of the online, self-paced learning.

Discounts Available
$500 discount for the upcoming ReceptorBased Essentials in Amsterdam. Use Code RBEAMS To Save!

Payment Plans Available
All European Courses Have Payment Plans Available.
We want to thank you for choosing the Carrick Institute for your Neurology Education. We look forward to seeing you again soon.

- Carrick Institute
admissions@carrickinstitute.com
321.868.6464