Clinical Applications of Joint Manipulation
Instructor
Professor:
Dr. Frederick Carrick, DC, PhD, MS-HPEd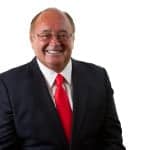 This is a special module that is presented by Prof Frederick R Carrick.  He has developed manipulative/adjusting techniques over the last 4 decades that are utilized by clinicians throughout the world. Our participants will learn skills that have contributed to Prof Carrick's global reputation in the diagnosis and treatment of complex neurological syndromes. This work has been the subject of the PBS Emmy Award-winning documentary Waking up the Brain: Amazing Adjustments as well as countless primetime television and major newspaper and journal articles.  Prof Carrick has been referred to as the "Doctor to the Stars" in the press for his work with celebrities, professional, collegiate and Olympic athletes.  These skills are a major component of this success and our learners will be blessed to study with Prof Carrick personally.
[su_spacer]
Who is this class for?
Our primary audience is the chiropractic clinician who performs adjustments or manipulation as part of their treatment plans.
Our program is a hands-on practical training module designed for clinicians that desire to master the joint manipulation/adjusting techniques of the spine and extremities.   We have designed this program to promote maximum skill acquisition by our participants who will learn the techniques necessary to perform high-velocity low-amplitude (HVLA) manipulation/adjusting of the spine and extremities in a safe and competent fashion.  Participants will be immersed in practical application learning scenarios based upon a neurological model of health care.
*All attendees are required to be a Licensed Chiropractor or Chiropractic Student to attend this specialty module.
[su_spacer]
Benefits for learners
Our scholars benefit from an advanced pedagogical methodology that promotes mastery of the clinical subject material.  Participants will be involved in hands-on examination and interpretation of joint movement and central neurological controls of the motor system. Further, they will be trained in the development of treatment paradigms specific to the clinical findings that they observe.  The manipulation techniques are specific to neurological integration and the skill levels associated with these techniques are instructed to develop mastery.  They will be instructed in the design and creation of a clinical practice that might utilize these skills. Participants will receive 3 months of unlimited access to Medline after course completion.
Participants will receive a digital version of this class included in their tuition for one year and 3 months of unlimited access to Medline.

Our pedagogy
We want our participants to develop lifelong learning skills and mastery of their clinical applications. Participants in our program will receive a continuous follow-up to their training that is delivered to their smart phone, tablets, or computer after they have completed the program at no additional cost.
All participants are given access to the Carrick Institute library and Medline access.   They will have direct access to published scientific papers that will complement their learning and increase their clinical skills.
How do I attend?
Participants can attend our program at multiple different locations, check the schedule below to see which one fits your schedule!
Why Carrick Institute
The Carrick Institute has provided clinical graduate school education for healthcare professionals for four decades. Our faculty are experienced clinician educators that have an international reputation for excellence.  Our course instructor is recognized throughout the world for his clinical applications in this knowledge area. Professional athletes, Olympians, Collegiate athletes, celebrities and more call on him from around the world when they have suffered brain injury or neurological compromise.  His work is the award-winning subject of a PBS documentary and he is been featured in major television and newspaper articles for decades.
What our participants will learn
At the completion of this course, participants will be able to: • Understand the indications and contra-indications of spinal and extremity manipulation/adjustment of joints. • Utilize techniques that are specific to the doctor's individual body type. • Utilize techniques that are specific to the patient's individual body type and neurological status. • Utilize neurological diagnostic skills in the choice of manipulative/adjustive therapy applications. • Understand neurological signs that would dictate the areas of manipulation/adjustment and be able to measure the consequences of these therapies. • Understand the integration of head and eye movements and their role in manipulation/adjustment of the spine. • Learn and perform coupled manipulations/adjustments to the cervical spine, thoracic spine, lumbar spine and sacro-iliac joints. • Learn and perform manipulations/adjustments to the temporomandibular joint, sternocostal, costovertebral and costotransvers rib joints, shoulder joints, clavicles, elbow, wrist, hand, hip, knee, and foot.
*All attendees are required to be a Licensed Chiropractor or Chiropractic Student to attend this specialty module.
Clinical Applications of Joint Manipulation Calendar 
[ESPRESSO_EVENTS_TABLE_TEMPLATE category_slug=824-924 category_filter=false table_search=false show_all_datetimes=true]
For those who cannot attend the live course we have an on-demand option available for you: