The Carrick Institute's mission is to serve patients around the world by bringing together premier educational resources to clinicians and scholars.  In an effort to support CI scholars, we have brought together a special event to help clinicians navigate the transition from a traditional practice to the modern practice that includes an individualized clinical neuroscience approach.
This 2.5 day executive workshop is a comprehensive overview of the professional Clinical Neuroscience practice. It covers techniques to attract new patients from personal and professional referrals, learn to create unified & efficient management systems, and acquire the skills you need to succeed in the modern professional practice. This program will allow you to become a sought-after authority for Clinical Neuroscience in your town by the end of the year, create a rock-star team of empowered people, and create a level of excitement in your patients and your programs.
What you will learn in this program
The current practice management models that are proving most effective in Clinical Neuroscience and how to assess which model will best fit your personality and practice.
Learn to understand and leverage the GAP Analysis™ for practice efficiency to ensure proper staffing and coordination.
How a simple 3+1 Communication Formula, the EIQB™, amplifies your front desk control for scheduling new patients and increases your show rate.
How to use our Signature System Modeler to define your own practice and remove yourself from the competitive landscape.
We will identify your current public practice image and offer techniques to maximize your professional presence.
Using our Culture Coordinator™ will identify and design the top 15 areas that increase patient retention, results, and connection.
We will lay out the exact steps for each type of neurology visit.
Using our BFTM™ system, you will quickly see our model for a 7-figure clinic with over 5 months of total time off for your family and your professional development.
How to increase your fees without disrupting your patient volume in the next 90-days.
How to lead professionally, without sales gimmicks, and have patients accept, and complete, your care programs.
Ethical and effective marketing strategies.
How to leverage social media to attract high-quality patients using our exclusive 2-Phase-Lifestyle-Elevation-Challenge™.
Systems used in over 300 practices to leverage the growth of a professional practice using our Elevated Authority™ model
Our exclusive 5-Step Empowerment Flow™ to train staff on any task from beginning to mastery in record time
The reports you need to pilot a practice in under 30 minutes a week
How to easily integrate systems and procedures without creating a drop in production
How to transition a Chiropractic practice into a professional Clinical Neuroscience practice or Hybrid Chiropractic/FN practice
Learn the team training drills to increase production at every staff position while elevating your practice excitement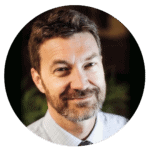 Dr. Glen Zielenski
Dr. Zielinski founded and operates one of the most successful Clinical Neuroscience centers in the nation providing high-quality care to patients and advanced mentoring to FN practitioners from his Lake Oswego OR facility.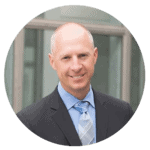 Dr. George Birnbach
Dr. Birnbach has over 20 years of clinical experience and a track record of creating hundreds of profitable practices in chiropractic, functional nutrition, and Clinical Neuroscience.
This program was developed for clinicians who work with patients, but who are ready for strategies to help their practices grow.  These skills and systems have been tested and are effective for DC's, MD's, DO's, RN/NP, RD's, L.Ac.'s & certified nutritionists.
Scholars Enrolled in this Course will Receive
2.5 days of training with Dr. Glen Zielenski and Dr. Georgia Birnbach
All-Access to the digital recording of the class
3 months of unlimited access to Medline upon completion of the module
Neurology in Practice Online, Self-Paced Learning