Mastery of Neurochemistry of Cardiometabolic Disorders
Those operating within the paradigm of functional neurology already understand the importance of fuel and activation.  Anything that disturbs fuel delivery efficiency may be holding back your patients' progress. 
Why Mastery of Neurochemistry of Cardiometabolic Disorders?
Those operating within the Functional Paradigm know the importance of fuel and activation. Anything that negatively impacts the efficiency of fuel delivery may be holding back your patient's progress. The well-trained clinician can recognize, diagnose and support patients with cardiometabolic disorders and their concomitants. Here is your opportunity to learn from a highly-rated teacher who applies the concepts taught in this program every week to great success.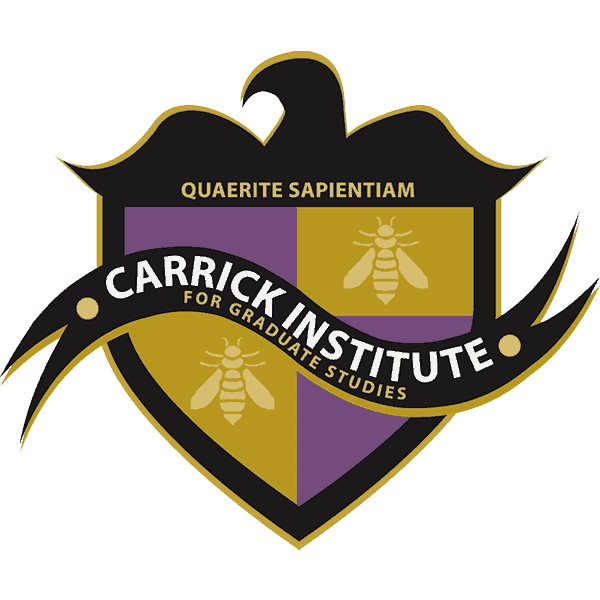 Whether new to neurology and functional medicine or a seasoned veteran, this program will guide you through the broad field of cardiometabolic disorders. 
The healthcare professionals that can attend this program are MD, DC, DO, PT, OT, ATC, LMT, ND, LAc, PA, NP, and CA (If accompanied by DC).  
The Treatment Approach Taught In Mastery of Neurochemistry of Cardiometabolic Disorders
Learn what is normal cardiometabolic physiology so you can recognize abnormal and know what physical, neurological, and laboratory testing you need to do for your patient. Demystify diet, lifestyle, and neutraceutical recommendations.  Learn simple, actionable, and powerful applications to help your patients with their cardiometabolic disorders, and to maximize your changes of positive outcomes with your other care. 
Normal cardiac function

Anatomy and Neurophysiology of cardiac rate and rhythm (emphasis on vagus)

Normal Cardiometabolic Function

Endothelial function
Lipid physiology
Blood pressure physiology
Blood glucose regulation
B12, Folic Acid and Homocysteine
Normal immune system function

Cardiometabolic Disorders and Pathophysiology
Hypertension
Cardiovascular disease

Metabolic syndrome: a condition that includes a cluster of risk factors specific for cardiovascular disease.

abdominal obesity
high blood pressure
impaired fasting glucose
high triglyceride levels
low HDL cholesterol levels.

Atherosclerosis
Chronic inflammation
Oxidative stress/Mitochondropathy
Autoimmunity – cardiovascular and more
Toxicity
Hormonal dysregulation
Insulin Resistance and Type 2 Diabetes

Cardiometabolic conditions and the microbiome
Cardiometabolic Disorders and Brain function, dysfunction and Disease

Neuroinflammation: understanding the pieces on the chess board
How Hypertension, Cardiovascular disease and Metabolic syndrome impact brain function
Risk factors
Type 2 Diabetes and brain
Stroke
Neurodegeneration
Parkinson's Disease
Dementia (non-Alzheimer's)
Alzheimer's

The Cardiometabolic History
Physical Exam
Laboratory assessments and biomarkers necessary to evaluate cardiovascular risks and recognize functional patterns associated with metabolic disease.

Fasting glucose
Comp Metabolic
Hemoglobin A1c
Insulin
MMA, Folic Acid, Homocysteine
Lipid Panel

Specialized lipid testing

Cardiac c-reactive protein
Fibrinogen activity
D-dimer
Ferritin
Cardiac Troponin
Creatine Kinase: CK-MB
Myoglobin
B-type natriuretic peptide
Lymphocyte Immunophenotyping

Management and Treatment

Pharmaceuticals
Transcutaneous Vagus Nerve Stimulation
Supplementation: Nutrients, phytonutrients, botanicals
Stress reduction techniques
Exercise prescription
Diet Therapy

Mediterranean Diet 
Gluten-free Diet
Anti-inflammatory Diet
Intermittent Fasting/Time-restricted Feeding
Re-attendance policy: Scholars who have registered and completed the program  have the ability to re-attend the course with no additional fee. When re-attending a course, the scholar will not receive continuing education credits and will receive an audit. Carrick Institute is not responsible for providing new materials for class audits, including but not limited to manuals, shirts, equipment, etc. If manuals have been updated since the original attendance date, the updated materials will be available via PDF on the scholar's online portal. If the scholar would like to purchase a new paper manual, they may do so before the course start date.
Due to the limited seats for this program. Re-attendance for this in-person module is only available for registration 14 days in advance. If you would like to reserve a seat for this course please email admissions@carrickinstitute.com
The All-access and re-attendance as part of your tuition are specific to this Module. The re-attendance is considered an audit of the course material and does not yield CE or CEU credits. It does transfer to other programs offered by the Carrick Institute.
To view full Terms & Conditions, click here.