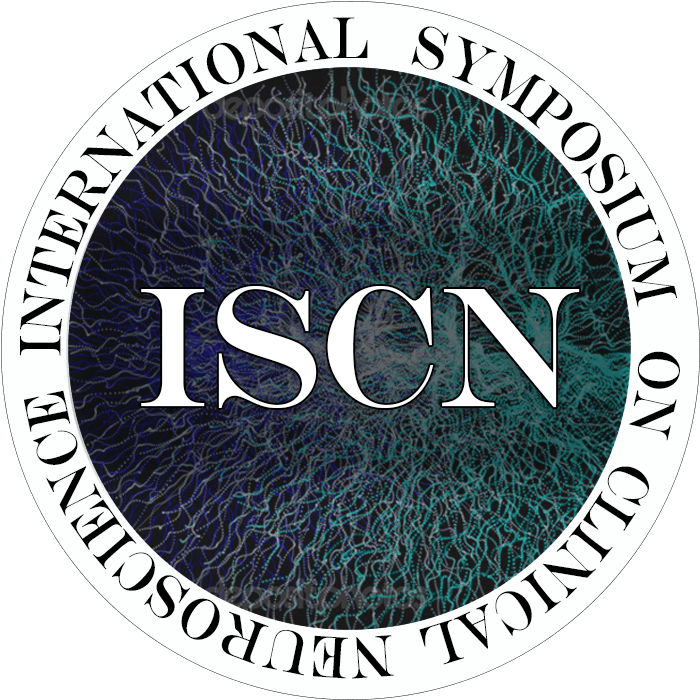 International Symposium on Clinical Neuroscience 2018
The International Symposium on Clinical Neuroscience's (ISCN) annual conference gathers the leading physicians and researchers in the field, to share their work and understandings of pivotal concepts in clinical neuroscience, which will allow us to further assist our patient populations The International Symposium on Clinical Neuroscience was created as a scheduled gathering of the top minds in the discipline. The Clinical Neurosciences depend upon a multidiscipline approach to health care and the ISCN has become recognized throughout the world as a premier clinical, educational program that assists our scholar-professionals to serve humankind with applications that are current, distinct and meaningful. The ISCN has been more than a dream started with the desire to serve humankind above self.
Speakers for ISCN 2018
Emergency Support of an Injured Brain: Dr. Maksim Zayaruzny

Neuro-Oncology Meduloblastoma "Genetics and Genomics in Pediatric Neuro-Oncology: The Future is Now": Dr. Mark Atlas

Using Clinical Neurochemistry Successfully To Treat Vestibular Disorders: Dr. David Clark

Formation of Neurologic Pathways in Medical Education: Lessons from Music: Dr. Neva Howard

Spatial Cognition during Spaceflight: Dr. Gilles Clement

Deconstructing Normal – A Systematic Approach to Human Movement: Dr. Nathan Keiser

The Cerebellum's Contribution to Language: Dr. David Traster

Traumatic Brain Injuries and how they've effected my Life & those around me: Daniel Carcillo

Acupuncture and Chinese Medicine: Parallels in Functional Neurology – Dr. Amy Moll

Hacking your brain performance with exercise: Are all types of exercise equal?: Dr. Kenneth Jay

Shining Light on TBI: Applications of Trans-Cranial Low Level Light Therapy: Dr. Matthew Antonucci

Vision Training = Brain Training: Lessons from College Sports: Dr. Joe Clark

Concussion Occurrence and Management in Performing Artists: New Athletes for You? Dr. Jeff Russell

Our Wounded World: Ahmed Hankir MD PG Cert (Psych) PG Cert (Epi)

The Paleoneurology of Cerebral Networks: Insights for Neuroplasticity Today: Dr. Michael Hoffmann

Preserving the Brain when exposed to head impacts: Has Nature already provided the solution?: Dr. Greg Myer

Comprehensive Applications for a Broadened Spectrum of Treatment and Management of Migraine Disorders: Dr. Adam Harcourt

Using Eye Movements as a Guide to Study Common Movement Disorders: Aasef Shaikh MD, PhD

Trauma Surgery and Neurological Reality: Dr. Mayur Narayan

Updates onThe Treatment of Autism Spectrum Disorder with Auditory Neurofeedback: A Randomized Placebo Controlled Trial: Dr. Ted Carrick
ISCN 2018 Honoree's – Dr. John and Yvonne Donofrio
This year's honorees will be Dr. John and Yvonne Donofrio. We will be honoring and celebrating their life. As you know the Donofrio's did so much for this profession and guided many of us in the right direction. Please join us as we honor this great couple and continue to grow this profession with the wisdom and knowledge they have left behind for us to carry on.
Testimonials:
"The ISCN 2018 was extremely good. The quality of the speakers is top notch, the material they presented was exciting and a lot of it was usable in the clinic 

on Monday

 morning. Socialising with good colleagues and speakers from all over the world is both intellectually stimulating and it is important to meet good friends again. The ISCN is a must. See you in 2019."
"My personal experience attending The ISCN 2018 conference was a delightful success. I went to be exposed to good thinking, new applicable information, the thinking and research of other synergistic disciplines, their attitude and support of what we are doing. Finding like thinking and loved colleagues was also a purpose. I found it all in abundance. The choice of speakers, the content of their topics and research was excellent. The sequence of their topics that dovetailed and supported the positions of those speaking before them was selective genius. Each speaker was time managed so well and to keep the schedule on and close to the mark. Poster presentations selection of cases were great and discussions of the how and why of novel applications was great learning. The venders and products captured our interest and energetic discussion and some substantial purchases. Our thirty years of study, learning and challenge with Dr Carrick has found us very dear friends and a rich professional life experience was exemplified by the ISCN 2018 experience. To all those contributing and their each special particulate, we express heartfelt gratitude for a highly successful experience ! Of great personal pride this life experience in Functional Neurology has produced two wonderful sons who are Board Certified Chiropractic Neurologists who share my love for this great and wonderful quest.The furture is bright with challenge and success. Thank you."
"Before this symposium I had not previously participated in a Carrick Institute event, nor a conference emphasizing neurological chiropractic. I was richly rewarded for attending by witnessing a diverse set of neuroscience topics delivered by top-notch speakers from a variety of disciplines. The content was not overtly chiropractic; i.e., it was applicable to all disciplines who manage neurological injuries and conditions. Kudos to Dr. Carrick and his team for an excellent line-up and an event that was chock full of clinical pearls and wisdom. I also was privileged to make a number of new collegial contacts. Jeffrey A. Russell, PhD, AT, FIADMS Ohio University Clinic for Science and Health in Artistic Performance (SHAPe Clinic)"
After purchasing this program, please visit your My Online Learning page for access.