Upcoming Courses with the Carrick Institute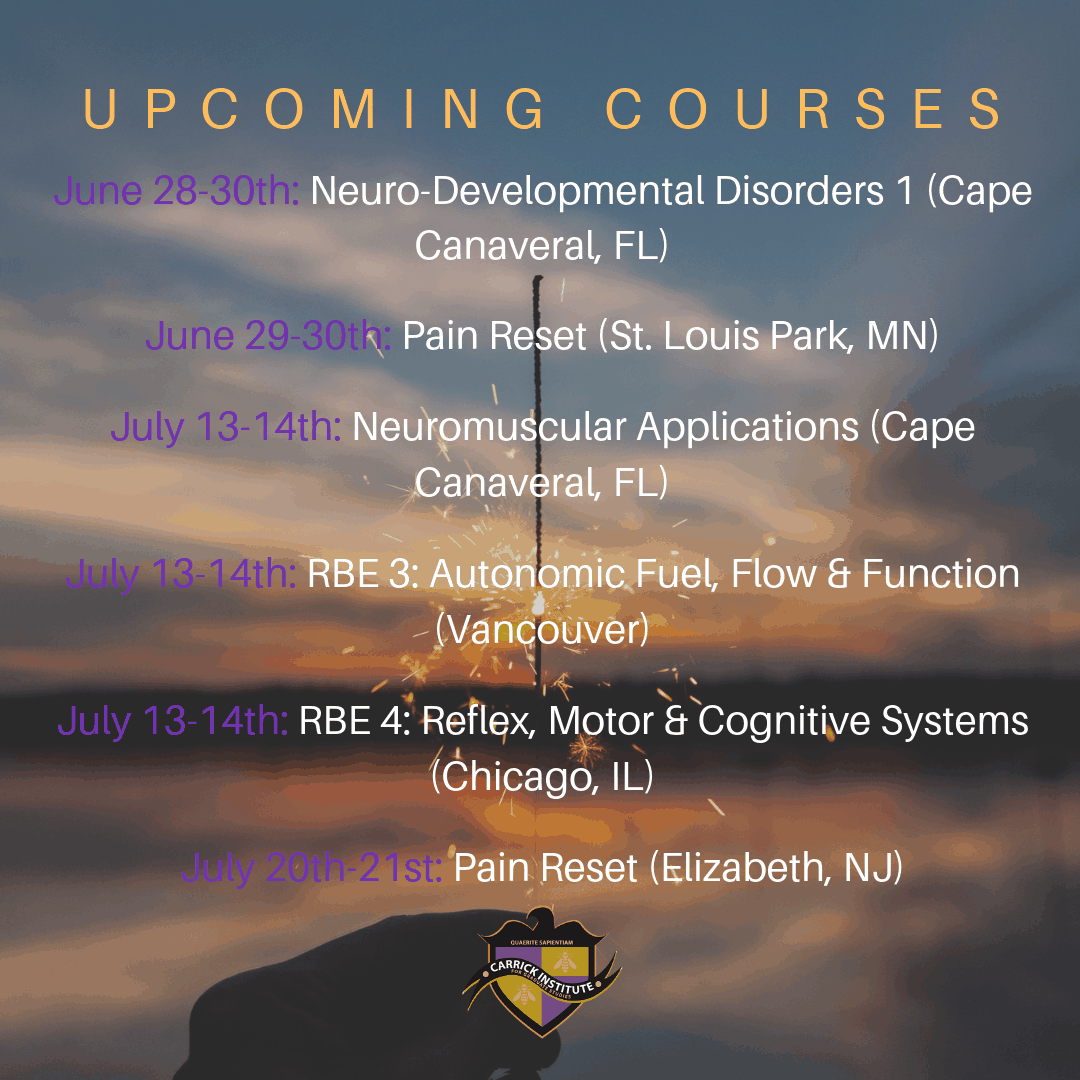 Looking for courses to take this summer? The Carrick Institute has you set! 
🧠
👍
Wanting to specialize in pediatrics and childhood development? 
👶
NDD begins this weekend in Cape Canaveral, FL! Available for on-site and live stream learning.
Looking for a course to further your skills in solving chronic pain? Pain Reset is for you! Learn to combine modern applications of pain neuroscience, clinical neuroscience, and neuro-biomechanics to get your patients out of pain faster and keep them there. Want to master the relationship between the nervous system and the muscular system? Learn how to effect the muscular system through brain based rehabilitation and vice versa in our upcoming Neuromuscular Applications course, available on-site and live stream. Looking for an all encompassing course to broaden your scope in practice and begin applying concepts of clinical neuroscience in your practice? ReceptorBased® Essentials will give you these tools. Which course will we be seeing you in this summer?! 
☀️
⛱
#
carricktrained
#
carrickinstitute
#
neuroscience
#
neurology
#
clinicalneuroscience
#
pain
#
chronicpain
#
cognition
#
autonomics
#
doctors
#
physicians
#
manualtherapy