Colorado Chiropractic Association​
The Colorado Chiropractic Association is arranging a special tuition discount on Carrick Institute Education for its CCA members. Make sure to check monthly for a special deal just for you!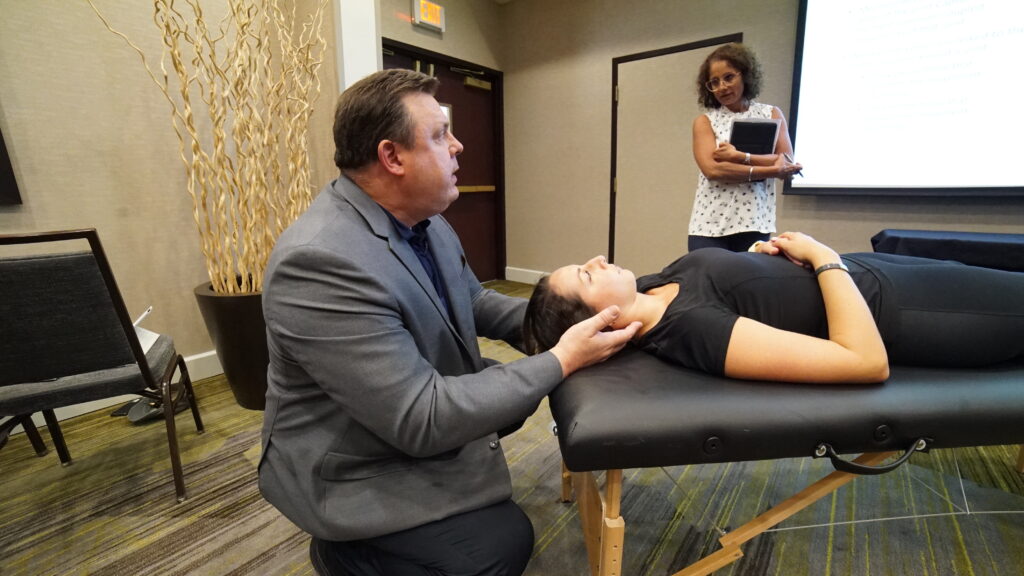 Brain Based Adjusting - Colorado - December 3-4, 2022
This program focuses on teaching how disturbances in body alignment promote dysfunction in the central nervous system and how that dysfunction further promotes disturbances in body alignment.  Understanding this two-way street will allow for improved clinical outcomes by the application of novel adjusting paradigms in combination with other manual therapies.
Brain-Based Adjusting II - Colorado - April 1-2, 2023
This second class in the series takes and expands upon the concepts introduced in Brain-Based Adjusting-1. In this module participants will learn new adjustments with a focus on the patterning of these adjustments to treat more specific areas of neurological decompensation. Participants will also learn various diagnostic test to quickly assess for the most appropriate adjustments to utilize for any given area of central decompensation.
Pain Reset - Colorado - May 4-7, 2023
Pain Reset is the Carrick Institute's updated 5-day program for clinicians seeking clinical excellence in working musculoskeletal conditions and chronic pain. Pain Reset incorporates neuro-biomechanics, the latest in pain neuroscience and a functional neurology paradigm for a novel and effective model of care.
ReceptorBased Essentials - Colorado - November 2-5, 2023
Functional Neurology Essentials is the fast and most effective way to learn and implement the fundamental principles involved in nervous system optimization & Functional Neurology into their patient care. Learn how to implement Functional Neurology into your practice. 

In-Person With Self-Paced Learning
These courses include in person education with a copy of the online, self-paced learning.

Discounts Available
$50 discount for the upcoming Brain-Based Adjusting Modules. Use Code - CCABBA.
And $250 off ReceptorBased Essentials & Pain Reset in Colorado. Use Code CCA250 To Save!

Payment Plans Available
All Courses Have Payment Plans Available.
We want to thank you for choosing the Carrick Institute for your Neurology Education. We look forward to seeing you again soon.

- Carrick Institute
admissions@carrickinstitute.com
321.868.6464