Functional Neurology Essentials (FNE) was created for practitioners wanting a fast and effective way to learn and implement the fundamentals of Clinical Neuroscience into their practices. It is the only 4-day live program with an online component that includes hands on evidence-based, clinically proven training.
What is Clinical Neuroscience?
Clinical Neuroscience is a branch of neuroscience that focuses on the scientific study of fundamental mechanisms that underlie diseases and disorders of the brain and central nervous system. It seeks to develop new ways of conceptualizing and diagnosing such disorders and developing novel applications to treat them.
The Importance of Understanding Sensory Receptors
Correcting the central processing of sensory receptors contributes to the efficacy of many manual therapies. Understanding how these receptor systems work together to affect function will allow you to effectively implement Clinical Neuroscience into your practice.
Brain Dysfunction in Clinical Neuroscience
Brain dysfunction often contributes to human suffering and suboptimal performance. A Functional Neurology Essentials (FNE) approach provides more effective treatments that deliver better patient outcomes.
Not all sensory input is beneficial in treating neurological dysfunction. Functional Neurology Essentials (FNE) teaches you assessment strategies that allows you to select an optimal intervention.  By better understanding how your therapies achieve their results, you will better serve your patient/client population.
The Top 10 Things You Will Learn:
To observe your patient through neurological lens.
The "Clinical Neuroscience Paradigm" and how it will change the way you practice forever.
To determine and treat the Longitudinal Level of Decompensation (LLD).
To comprehend your neurological assessments under a Clinical Neuroscience paradigm
To effectively and efficiently assess neurological reflexes, motor function, and cognitive processing.
To effectively and efficiently assess the brain's influence on the autonomic nervous system.
To determine whether the treatment you provided produced a statistically significant change.
To create, deliver, and evaluate the effectiveness of a Functional Neurology Essentials (FNE) application on neurological function, performance, and quality of life.
To apply the 10 Principles of Neuroplasticity.
The patient care cycle of a Functional Neurology Treatment from marketing, education, assessment tools, care plans, and referral generation.
What Sets Functional Neurology Essentials (FNE) Apart From Other Programs?
One of the many elements that set Functional Neurology Essentials (FNE) apart from any other program is the methodology utilized in its creation. Many courses are created using information from textbooks and other courses.
We started the development Functional Neurology Essentials (FNE) by doing a job analysis on some of the most successful practitioners utilizing Clinical Neuroscience in their practices.
The results allowed us to identify the three essential foundations of the program:
The type of patient's Clinical Neuroscience practitioners can help.
The most-common, relevant, and practical clinical tools, assessments, and applications utilized in successful practices.
The academic concepts that these doctors felt contributed most to their success with their patients.
This knowledge enabled us to establish the most commonly used applications that we needed to teach. We then performed a literature search for information on these applications. We collected and constructed a library of evidence with thousands of peer-research papers supporting nearly every concept and procedure taught in this program.
Why the Carrick Institute?
The Carrick Institute has a 40-year history of providing evidence based clinical education in the field of neuroscience and neurology. We specialize in translating complex information often found in neuroscience and neurology into an easily understandable format. This allows for accelerated learning and the development of novel applications that may be applied in a wide range of circumstances spanning the healthcare and athletic performance fields. Our dedication to making all that we teach as simple and practical as possible promotes lifelong learning and inspires our global alumni to continue developing new and exciting clinical applications.
Thus, those who have a desire to learn from leaders in the field and become part of a community that focuses on support and encouragement will find a home at Carrick Institute.  We invite you to join our team and learn with us.
10 Hours of Flipped Classroom
4-day live onsite/online learning & training
1 day of online, self-paced learning that includes:

Course summary highlighting key points.
Case videos with discussion
Examination in which a passing score is necessary to achieve certification.

Post examination faculty advisor consult

To discuss weaknesses and strength as determined by your examination scores.
To answer any questions you may have.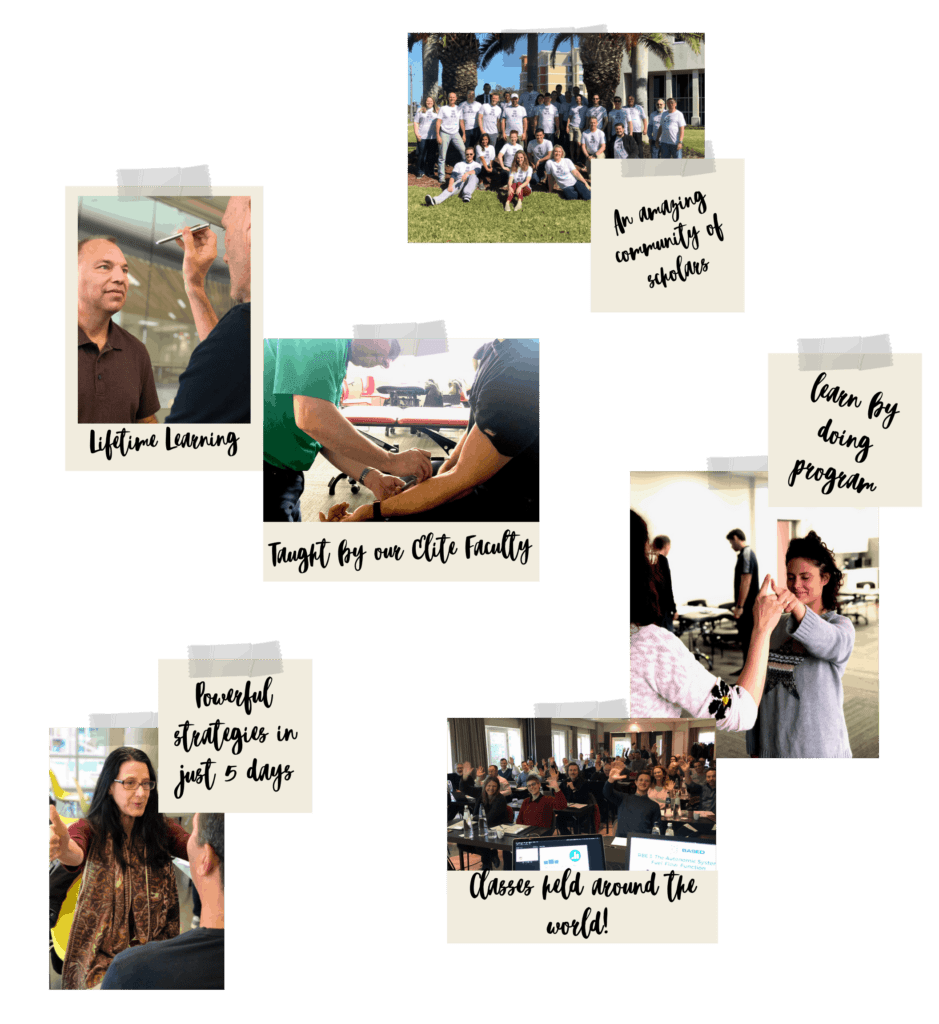 Your Tuition Upon Achieving Certification Status Includes:
50 Neurology Hours (includes 30 hours from 4 days onsite/online training; 10 hours from Flipped Classroom; 10 hours from Day 5 online)
All-Access to the digital recording of the class
Receive any future updates to the course videos or other materials
Re-attendance – Retake the class on-site, via Livestream, or via online, self-paced learning as many times as you'd like as an audit.*
All-Access to the flipped classroom material and online videos, including updates. The clinical applications will be organized and updated so you can easily find them, review them, and implement them in practice.
A workbook to help you better organize and retain the material taught.
3 months of unlimited access to Medline
Disclaimer
The All-Access and re-attendance as part of your Functional Neurology Essentials (FNE) tuition are specific to the Functional Neurology Essentials (FNE) program.  The re-attendance is an audit of the course material and does not yield CE or CEU credits. It does transfer to other programs offered by the Carrick Institute.
Re-attendance policy: Scholars who have registered and completed the program (including the 4-day format or the 5-module series in its entirety) have the ability to re-attend the course with no additional fee. When re-attending a course, the scholar will not receive continuing education credits and will receive an audit. Carrick Institute is not responsible for providing new materials for class audits, including but not limited to manuals, shirts, equipment, etc. If manuals have been updated since the original attendance date, the updated materials will be available via PDF on the scholar's online portal. If the scholar would like to purchase a new paper manual, they may do so before the course start date.
Due to the limited seats for this program. Re-attendance for this in-person module is only available for registration 14 days in advance. If you would like to reserve a seat for this course please email admissions@carrickinstitute.com
To view full Terms & Conditions, click here.
Upcoming Locations & Dates
Introduction to ReceptorBased Essentials Program Locations and Dates
Frequently Asked Questions
Digital Access Now- Choose Live Location Later!
No products were found matching your selection.