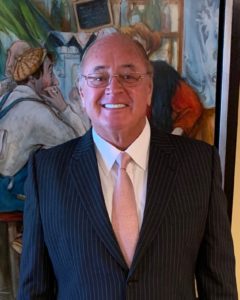 Congratulations to Prof Carrick on not ONE, but TWO new appointments as FULL PROFESSOR! 
🎉
Professor Carrick has been active as a Senior Research Fellow at the Centre for Mental Health Research in association with the University of Cambridge, in Cambridge, UK. for several years. If that wasn't enough he has also accepted two more faculty appointments, both at the Rank of Full Professor.
📚

 Professor of Neurology at the University of Central Florida (UCF), College of Medicine.

📚

 Professor at the Massachusetts General Hospital (MGH) Institute of Health Professions His responsibilities as a member of the College of Medicine's faculty will be to participate in the education, training and/or supervision of students, fellows, and/or residents of the UCF College of Medicine and further instructional and research activities at MGH Institute of Health Professions. And he continues to do all of this for our Carrick Institute Clinical Scholars. Prof Carrick's innovative applications in the diagnosis and treatment of sports concussion and traumatic brain injury are used by Doctors throughout the world. We are excited to have him PERSONALLY at the Carrick Institute Learning Center in Cape Canaveral, Florida for our NEW 6 module TBI program starting in September 24-26. Any time that clinicians have the opportunity to learn from Prof Carrick in person they take advantage of it. Whether Live in our Learning Center or Live Video Streaming, it's the clinical jewelry that he shares uniquely that makes a difference in so many lives. Congratulations Prof Carrick! It just never stops!